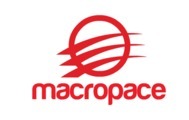 Software Test Engineer (C#)
Description
Software Test Engineer (C#)
Bellevue, WA
Full Time Position
Job Description:
Understanding of PC Platform and mother board architecture
Good understanding of various subsystems like Multimedia, communications, sensors, Xbox etc.
Prior experience in UX Testing is a plus or Manual testing.
Hands on experience on test case management –Creating Test Plans & Test Runs, Test Case Development.
Automation of tests using Python / PowerShell / C#/ C++ is good to have
Good analytical skills
Good knowledge of Windows OS
Understanding of bug life cycle and bug management tools like Jira, HSD, VSO, etc.
Hardworking, pro-active and flexible.
Self-motivated and able to extrapolate the uses, limitations, and opportunities for new technologies.
Good verbal, written and organization skills.