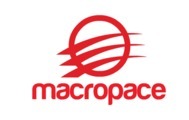 Description
Analog Layout Engineer
Client: CMMi Level 5 Company
Permanent Position
Exp: 3-6 Yrs
Location: Bangalore
Job Description:
Analog layout/custom Layout/ IO Layout in 10nm/14nm or 45nm /65nm process
Analog layout experience is a plus. Perform layout convergence in Genesys Layout Tool (Intel in-house tool) for RF/SRAM/Analog Designs.
They Must have experience in layout design rules
Hands on experience with layouts of important memory building blocks like control, sense amplifiers, I/O Blocks, bit cell array and decoders etc in compiler context..
Hands on experience with top level memory integration and DRC, LVS, Density verification and cleaning physicals across the compiler space.
Good handle on IR/EM related issues .
Must have worked on cadence tools for layout design and Cadence/Mentor/Synopsys tools for physical verification checks.
Strong knowledge of ultra-deep sub-micron layout design related challenges and good understanding of DFM guidelines.
Experience & or strong interest in memory compilers developed.
Excellent and demonstrated team player with ability to work with external customers and in cross functional teams.
Good communication skills are a MUST.
Thanks
Macropace