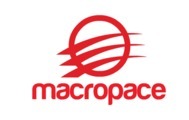 .Net Developer - Folsom, CA
Description
.Net Developer
Folsom, CA
Fulltime Position
Job Description
Development and testing of SW tools using various programming languages/ technologies like C#/ HTML/.Net/ Angular 1
Build/maintain strong relationships with SeCoE Enterprise Architect and peer development teams
Ensure solutions accommodate IT, App Security (Info Sec), and Enterprise requirements/compliance expectations
Qualifications
Applicant should have a Bachelor's degree in Computer Science, Computer Engineering and/or Electrical Engineering with at least six years of related experience (or equivalent work experience).
5 years of experience in product or tools development with experience developing and delivering products using agile methodologies.
Excellent programming and technical skills with experience in C#, HTML, .Net with knowledge of the Angular 1 framework
Knowledge of database like MS SQL
Strong design, programming, and debugging experience with excellent problem solving skills and expertise in development processes such as unit testing, automated testing, static analysis, secure coding, and continuous integration with a commitment to product quality
Ability to establish credibility and rapport with technical and non-technical team members alike
Ability to work effectively within a team and across groups to drive identification and resolution of issues, drive features into the product, and deliver to committed deadlines.
Ability to prioritize and manage work to critical project timelines in a fast-paced environment.
Knowledge of Intel's security development lifecycle, security technologies, and security assurance concepts is a plus.
Thanks
Macropace