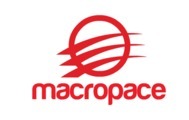 Description
Platform Debug Engineer
Hillsboro, OR
Full Time Position
Job Description:
Validate hardware and platform features and track the enabling status of those features in silicon, low-level firmware/software, OS (e.g. Windows /Linux/VMware)
Deep dive and root cause platform and system integration issues to sub system/source code level and drive sightings into closure by proactive physical work and/or coordination with relevant stakeholders on defect duplication and investigation.
Closely collaborate with platform enabling, firmware development and various components teams including storage, network, power & performance, I/O and silicon debug teams to troubleshoot and debug cross-discipline and complex integration issues on server platforms
Define and drive the system debug process implementation and ingredient owner engagement/alignment.
Contribute to validation team on improving test plan/method to validate features and verify fixes
Familiarity with Agile, or experience working in an Agile environment
Good communication and interpersonal skills to work with different teams
Bachelor Degree in Computer Science or equivalent stream