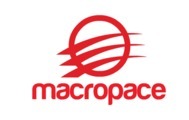 Description
Embedded Engineer
San Diego, CA
Full Time Position
Job Description:
The candidate for this position is expected to design and develop power driver software for optimizing power for 2G/3G/4G LTE technologies.
Candidate is expected to have a good understanding of embedded driver development and has a basic understanding of modem software protocol.
Solid knowledge and understanding of RTOS concepts, expertise in coding device drivers in C, object-oriented programming, data structures and algorithms is a must.
Experience with embedded microprocessors based on ARM, and/or DSP cores is a plus, along with familiarity with pre and post silicon requirement gathering and execution, scripting skills, including shell, Perl, or Python.
Excellent problem-solving, design, development, and debugging skills.
Minimum Requirements:
Bachelor's degree in Electrical Engineering or Computer Science
Embedded C driver development experience with strong RTOS concepts
Experience using real-time on-chip debugging tools
Good verbal and written skills to support teamwork in project groups
Ability to thrive in an innovative, dynamic, and modem product oriented team
Dedicated, result oriented professional with an attitude for getting the job done
Willing to take challenges in a fast paced environment meeting project schedules
Should be able to communicate the status on a day to day basis and articulate problems very clearly back to up the chain