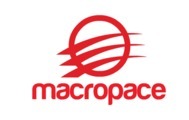 Core Java Developer(Contract), 3 to 7 Years, Bangalore
Description
Role: Core Java developer


Type of Employment: Contract(Long Term)

Location: Bangalore

Experience level: 3-7 Years

Client: CMMi level 5




Job Description:



Must be strong in core java. Including multi threading, concurrent package and socket programming.
Should have hands on experience in JSPs, Servlets, http protocol.
Good knowledge in Spring framework(Basics and MVC). Good to know OSGI framework.
Must have worked in XML, XSD. Dom and SAX parsers.
Good to have design skills and Design patterns and principles.
Should be able to write code for basic algorithms(like sorting, tree parsing etc.) and few basic design patterns.
Good analytical skills.
Ability to work in a dynamic work environment.
Good communication and interpersonal skills to work with different team.
Thanks and Regards,
Nethra
[email protected]