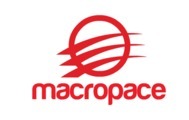 Description
Greeting from Macropace Technologies, Bangalore.

Macropace is an IT Recruitment Startup company started in Bangalore and have 30+ employees. We have an vibrant work culture which helps employees to learn and grow in their professional career. Right now we have an immediate opening for "IT Recruiter - Fresher" with us in Bangalore office.



IT Recruiter - Fresher
Position: Permanent
Exp: 0 - 6 Months
Degree: MBA/B.Tech/MCA/BCA
Work Location: Jayanagar 9th Block, Bangalore
(Near to JP Nagar Central Mall )
Job Description:
Strong willingness to build career in Recruitment area
Should have good Oral and written communication skills
Able to understand IT Skills Sets (Microsoft/Java/Linux/Android/SAP/Database etc)
Should be strong in learning & understanding Domain specific requirements (Embedded/Healthcare/Automotive/Financial etc)
Familiar with IT requirements and Recruitment process
Result oriented and ability to build strong professional relationship
Ability to work independently and multi task in a fast paced environment.
Should have good convincing and negotiable skill
Strong team player and pro-active
Thanks
Macropace