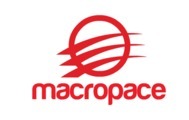 Test Engineer (power & performance)
Description
PnP Thermals Validation Engineer
Santa Clara, CA
Full Time Position
Total Experience:
Visa status:
Current location:
Open for re location:
Expected salary for full time;
Max lead to join:
Job Description:
Clients are looking into immediate joiners as well.
4+ years' of experience with Windows\Linux based operating systems
2+ years' of Experience with high level programming and scripting languages (eg. C, python, perl, batch)
4+ years of system level validation experience with focus on PnP, thermals and wireless.
Power and Performance/Thermals
Experience in validation with strong debug skills and conduct organized tests, take through data and store data in shared wiki.
Bring up systems and run applications such as benchmarks, Intel Thermal Analysis Tool and Power Utility, experience in handling and taking measurements using DC Power analyzers , NI DAQ
Excellent ability to organize and clearly present experimental data is a must.
Experience in taking Windows logs and analyzing data for root cause failure
Set up data recorder communications with host computer to log data.
Attach thermocouples to system
Use IR Camera to determine hot spots on surface of system
Conduct thermal test and recognize to end test at steady state thermal conditions.
Wireless Related Experience Required.
Good knowledge and understanding of communication protocols like 3G/4G/LTE/5G and Wifi/BT
Hands on experience in validating the communication protocols using the standard test simulators, test equipment and test capabilities.
Conduct system level performance testing to identify any critical integration or radio issues.
Additional Job Responsibilities Include
Working closely with Validation leads to come up with test plan and test processes for new products and feature
Analyze results, generate indicators and communicate status update
Outstanding communication and interpersonal abilities