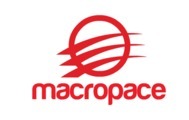 Sr AngularJS Developer-Trivandrum
Description
Sr AngularJS Developer
Client: CMMi Level-5 Client
Trivandrum

Permanent Position
6-10 Yrs
Job Description:

AngualrJS Developer Professional Experience
4 + years of experience in design/development relevant technology disciplines
Experience working with Agile and continuous integration in a commercial product environment
Media and Entertainment knowledge is a plus Roles & Responsibilities
Write system code, end to end unit test and documentation.
Work with architects and leads to design solutions that articulate the business context, conceptual design and component-level logical design.
Ensure development is in compliance with overall architecture vision for the platform and ensures specific components are appropriately designed and leveraged
Understand the construction of platform architecture components
Participate in design activities and own the development of the work assigned.
Work closely with QA and integration team to resolve issues.
Able to understand the technology roadmap and delivers cost effectiveness, business value, and competitiveness.
Technology Stack Mandatory AngularJS Angular UI JavaScript HTML5 RESTful Architecture and REST Services Jasmine, Karma and Node.js SVN Eclipse Preferred JBoss Application Server Oracle RDBMS PMD, JSLint, JSHint Building commercial products Jenkins Maven 2 ITIL 2+ certification
Thanks
Macropace