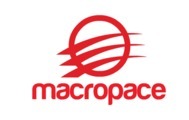 C# or JAVA with Selenium-Hyderabad-6+Yrs
Description
Dear Candidates;
we have openings for Test Engineer @ Hyderabad
C# or Java with Selenium/Automation
Client: UST Global (https://ust-global.com )
Hyderabad
Full Time Position
Experience:6+Yrs
Salary: 8.5L/A
Strong C# or Java Developer with Selenium /Automation Testing.
Need min 6+yrs in Testing
working with the SCRUM delivery teams to teach and mentor and work with them to solve their issues.
C# Testing Automation
Experience with UI testing frameworks like Selenium
Experience working in an Agile environment
Should be good in oral and written Communication.
Please Apply only Relevant candidates with below details i.e
CTC:
EX CTC:
N.P: (Prefer 10-20days n.p candidates only)
Cur.Loc:
PAN NUMBER:
Thanks&Regards
Prasanthi.M