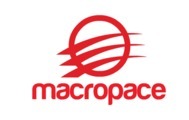 Power & Performance Technician
Description
Power & Performance Technician:
Hillsboro, OR
Full Time Position
Job Description:
Candidate will install and maintain a set of development servers used to measure power and performance of various workloads.
The candidate should be familiar with computer hardware. Work entails working hands on with servers and desktop system in a lab environment.
Familiarity with both Windows and Linux OS is preferred. Familiarity running performance and power benchmarks (e.g. SPECPower, SPECIntrate, etc.).
CW will also perform inventory management (CPU's, chipset, boards, systems) and ready systems for transfer/shipment to other Intel sites. Familiarity with Intel (or similar) shipping practices and systems preferred but not required.
Following all lab safety requirements with organization and cleanliness, complete projects following the lab procedures.
Completion of task independently vs schedule and defined reporting formats.
Must have good communication skills, be able to learn fast, work well with others.
Prefer candidates familiar with working at Intel (but not required)
Thanks
Macropace