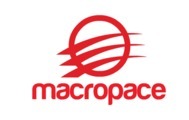 Description
Physical design Engineer
Penang,Malaysia
Full Time Position
Job Description:
Physical Design Engineer: Lead

Experience:5-10 Years
Education: B.Tech/BE/ME/M.Tech
Job Location: - malaysia

Responsibilities:
Include all aspects of physical design including synthesis, floor planning, place and route, Clock Tree Synthesis, Clock Distribution, IP integration, extraction, Timing closure, Power and Signal Integrity Analysis, Physical Verification, DFM and Tape Out. Should be able to interface with Front End Design team to resolve Design Issues
Mentoring new team member
Desired Skills

* Must possess 4+ years of hands on experience, P&R from Netlist to GDS including timing closure and Physical verification.
* Design experience in all aspects of physical design.
* Low power design implementation is must, using UPF/CPF
* Proficient in Synopsys ICC, Magma Talus or Cadence FE tool set.
* Experience with Mentor Olympus tool is a Plus
* Technologies: 14nm , 16nm, 20nm.
* Experience in Mentor caliber tools to run Physical verification
* Knowledge of I/R drop analysis is a Plus , using REDHAWK
* Experience in Tcl/Tk, PERL is a Plus
* Excellent verbal and written communication skills are required.
* Excellent interpersonal and analytical skills with the ability to work independently and lead the team.
* Highly motivated, excellent team spirit, product and customer oriented.
Education: B.Tech/B.E. - Any Specialization, Electronics/Telecommunication, Electrical) OR (PG - M.Tech/M.E - Any Specialization, Electrical, Electronics/Telecommunication)
Thanks & Regards

swathi
8792007012