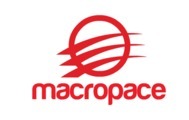 Python Developer - Hillsboro, OR
Description
Python Automation Developer
Hillsboro, OR

Full Time Position
Job Description:
Programming Skills - Python (mandatory), Shell Scripting ,OOPS Concepts (Mandatory).
Development of Test Script and Execution
Hands-on experience in python test framework development
Aware of various python modules like OS, re, SYS, functools, ctypes, paramiko , Threading, subprocess.
Hands on experience in LINUX/any UNIX flavors, kernel, VMware .
Semiconductor or Storage domain Automation experience will be added advantage.
Setup the hardware configuration matrix for the platforms and then install required software like firmware, BIOS, OS.
Strong troubleshooting skills, problem solving and analytical skills
Good communications (verbal, written) and interpersonal skills - Self - motivated with the ability to work independently.
Thanks
Macropace