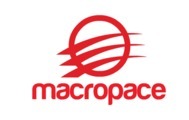 Software Development Engineer II - Eugene, OR
Description
The team is seeking a Software Engineer to support the software development team, in particular with unit testing.

You are responsible for:
• Hands on software related product development and product engineering activities and maintenance
• Writing Unit test cases during development phase.
• Conduct code reviews for the work done by other development engineers
• Work with cross functional teams like V&V to define testing scope and strategy
• Engineering contributions to make a difference in the medical world as part of a multi-disciplinary team

To succeed in this role, you should have the following skills and experience:
• BS degree in Computer Science, Computing, Engineering, or similar domain is minimally required
• Advanced Degree - highly preferred (EE, Mathematics, CS or Research based)
• Experienced with unit test frameworks GTest preferably
• OpenGL experience preferred
• Experienced with version control tool i.e GIT
• Minimally 3 years of programming experience with C/C++
• Qt Framework Development experience required
• Exposure to research or mathematical/algorithm based engineering preferred.
Thanks
Macropace