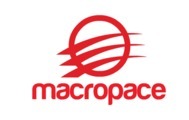 Linux Automation Developer
Description
Linux Automation Engineer
Hillsboro, OR
Fulltime Position
Job Description:
Need to have hands on experience with Linux.
Need to have Experience on Validation.
Should have Test Automation Framework
Working experience on Boundary condition testing is good to have.
Good understanding of Python with hands on experience C++/C & Python
Experience with GIT source control is a plus.
Good analytical skills Good knowledge of Windows OS Understanding of bug life cycle and bug management tools like Jira, HSD, VSO, etc. Hardworking, pro-active and flexible. Self-motivated and able to extrapolate the uses, limitations, and opportunities for new technologies. Good verbal, written and organization skills.
Thanks
Macropace