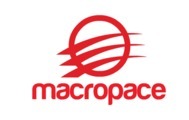 Description
Test Automation Engineer(Python)
Hillsboro, OR
Fulltime Position
Job Description:
immediate requirement from the client side
Responsibilities:
Should be able to understand the test infrastructure and Test Framework
Good knowledge of OOPS concept.
Should have hands on experience on building Automation Framework.
Having hands on experience on Linux commands
Exposure to Shell scripting
Quick Debugging skills of test execution errors and completely responsible for resolving the issues independently.
Understanding of the existing framework and maintaining the new scripts addition and proposing enhancements on the framework.
Enhancement of new ideas, framework development to make the framework more robust.
Experience:
1. Eligible candidate should have 7 to 10 years of experience in Test Automation
2. Understanding of system architecture.
3. Experience of test development with positive and negative test scenarios
4. Should have good knowledge on Linux & Windows OS.
5. Experience in Application, API automation desired
6. Experience of Test Automation of UI & API.