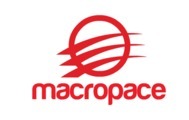 Description
Role: Technical Writer III.
Location: Kennesaw, GA.
Position: Fulltime Position.
Job Description:
Experience Required:
Experience: More than 5 years professional experience.
Education: Bachelor's Degree or equivalent unless otherwise specified.
Gather and research information for use in technical documentation.
Assist in layout work.
Write technical materials, such as equipment manuals, appendices, or operating and maintenance instructions.
Ability to prioritize and manage work to critical project timelines in a fast-paced environment
Good communication skills written and oral.
Great to have team players
Experience: 5+ Years
Education: Bachelor's Degree

Thanks & Regards
Macropace Technologies