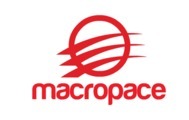 Validation Engineer(power&performance)
Description
Validation Engineer(power&performance)
Hillsboro, OR
Full Time Position
Job Description:
Power Lab Engineer to support DEG power data collection needs primarily focused on testing for 2017 platforms
Proven to work effectively in labs and ramp quickly.
Building and troubleshooting systems based on Intel reference validation platforms (RVP) utilizing images from the best known configuration (BKC) server
Proficiency with tools such as DMM's, Oscilloscopes, function generators and bench power supplies
Familiarity with writing and running scripted tests
Fluency in C, Java, experience in C++, Python, Shell scripts, SQL, JavaScript – preferred
Clear verbal and written communication skills with an ability to write up test results in a report
Following all lab safety requirements with organization and cleanliness, complete projects following the lab procedures.
Completion of task independently vs schedule and defined reporting formats. Must have good communication skills, be able to learn fast, work well with others.
Demonstrated experience in test case development and defect triaging
Ability to represent the team in debug meetings with technical details
Good communication and interpersonal skills to work with different teams to drive the defects to closure
Thanks
Macropace