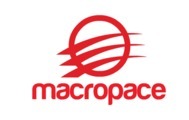 Embedded Software Engineer
Description
Embedded Software Engineer
San Diego CA
Full Time position
Job Description
Our team delivers a broad range of real-time OS and Linux/Android drivers & Pre-Si and Post-Si System Integration solutions for mobile phone and tablet platforms. We are looking for an embedded software engineer with a strong debugging experience along with a background in low-level driver development, a solid understanding of hardware/software interfaces, a good baseband system understanding, and profound experience in working on complex technical projects with various stakeholders and contributors in a fast-paced environment. In this role you will provide solutions to system bring-up, system issues and leverage the experience of system development for stabilizing platforms across Intel's mobile baseband chipsets.
You will be involved in system debug, integration of the related features and interact with hardware and software architects, other software & firmware development teams and customer support teams.
Your responsibilities include:
- Contribution to mainline health of platforms
- Providing solutions to system issues and working with system integration teams, component developers and verification team
- Designing innovative solutions to identify & solve complex system level issues
- Optimization of SW for performance and size- Analysis and fixing of software defects
- Effective communication and collaboration with peers and stakeholders.
It is required that you have flexibility and ability to travel as part of your duties.
Qualifications
Minimum Requirements:
- Bachelors, Masters or PhD. Degree in Electrical Engineering, Computer Science or Engineering, Software Engineering, Mobile Communications or Related Areas
- 5+ years of experience on ARM or Intel based architecture & thorough understanding of development & debugging on ARM or Intel based systems
- 7+ years of experience on system development for complex baseband modem
- 5+ years of experience on designing & developing SW/IP components for modem
- 5+ years of experience on system bring-up
- 5+ years of experience on system architecture, definition & implementation
- 5+ years of system debugging to solve system level issues of a complex system - baseband modem
- 5+ years of Hands-on experience with Embedded Real-Time OS Environments preferably ThreadX
- 5+ years of programming skills in C/C++ with a strong Embedded Background
- 5+ years of experience with Real-Time System Designs
- 5+ years of experience in Multiprocessor Programming
- Knowledge of Protocol Standards for Wireless Communications
- 3+ years of experience on performance analysis, optimization for space, time & performance
Preferred Requirements:
- Experience with Intel modem software
- Experience with implementation of 3GPP standards, Connectivity, CDMA/3G/4G protocol stack, FW design & implementation
- Ability to analyze problems using state-of-the art tools and methodologies
- Pronounced technical leadership skills, ability to share knowledge and work with others efficiently
- Collaborative, organized, take responsibility and have a dedication to deliver results on time and with high quality