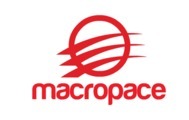 Description
Hi ,
Greetings from Macropace Technologies !! Hope you have great day.
We have a job opening with suits for you, please find below job description and let me know your if you are interested for this position.
Rework Technician :

Santa Clara, CA
Full Time Position
Job Description:
Able to understand different prototype platforms and hardware,
Ability to debug the Hardware i.e ability to figure out shorting
Familiarity with rework tools, schematic layouts, blue wire reworks and micro components rework.
Platform Support: Deployment of Platforms to customers, performs system upgrades, debug related issues, provide technical support services
Operate/perform soldering/rework with Microscopes
Proficient Soldering Skills (Must have successful history reworking SMTs to include 0201 components)
Good collaboration and organization skills, Strong verbal and written communication skills
Experience with Reading Schematics & board layout (navigate with Allegro viewer software)
Experience with usage of test and measurement equipment (DMMs, Power Supplies, Oscilloscopes, Function Generators)
Proficiency with MS Office tools such as Word, Excel, One Note)
Ability to balance multiple priorities/tasks effectively