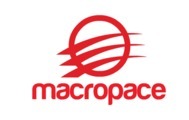 Release Engineer-Mountain View-CA
Description
Release Engineer
Mountain View, CA
Full Time
Job Description:
* Skills / Language: Java, Release Management on Release tools
* Manage release workflows of the client releases.
* Currently 6 weeks, but the frequency may increase in the future.
* Communication with the team to update on the status of the release, cherry picks and test readiness.
* Prior Test Automation Experience or prior Google experience is very useful
*Prepare, evaluate and maintain tools supporting and process automation for software or hardware product release.
*Perform with project teams to identify apt build schedule and initiate packaging and build process.
*Ensure to compile and assemble software through source code and store tools in source control.
*Good scripting skills