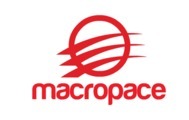 Description
Hi ,
Greetings from Macropace Technologies !!
We have a job opening with suits for you, please find below job description and let me know your if you are interested for this position.
Power & Performance Technician:
Hillsboro, OR

Fulltime Position:
Job Description:
• Validation experience
• Good verbal & written communication skills
• Able to work with limited supervision and meet all deliverables
• An understanding of modern PC architecture
• Experience in installing and configuring modern PC BIOS's and Windows (Win7 and Win10) OS's
• Experience with memory, PCI cards, USB devices and multimedia software and/or hardware
• Responsible for validating execution of Power and Performance tests.
• Key responsibilities include assisting in executing validation test plans and completing
validation to milestones, all to ensure thorough HW/SW validation