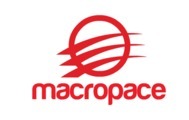 Description
Python Automation Engineer
Hillsboro, OR
Full Time Position
We are looking for below skills mainly. Please let me know if you are interested. Quick response is really appreciable.
Test Automation using Python or C#
Should be strong in Programming & Debugging
Any Hardware experience will be advantage
UX Testing will be plus – User Interface Testing
Job Description:
Understanding of PC Platform and mother board architecture.
Good understanding of different power states of system and devices (ACPI – S-states, C-states, D-states)
Good understanding of various subsystems like Multimedia, communications, sensors etc.
Prior experience in UX testing is a plus
Hands on experience on test case management –Creating Test Plans & Test Runs, Test Case Development.
Automation of tests using Python / PowerShell / C# is good to have
Good analytical skills
Good knowledge of Windows OS
Understanding of bug life cycle and bug management tools like Jira, HSD, VSO, etc.
Hardworking, pro-active and flexible.
Self-motivated and able to extrapolate the uses, limitations, and opportunities for new technologies.
Good verbal, written and organization skills.