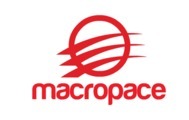 Validation Engineer - Bangalore
Description
Validation Engineer
Bangalore

4-8 Yrs
Permanent Position
Job Description:
Experience in Analog / Mixed IPs / IC / Interfaces know how, with strong strength in one of the areas: design, IC Validation and System validation.
Able to work independently with designers in understanding Specs / requirements for Mixed signal ICs / IPs
Strong concepts in electronics fundamentals and Analog concepts.
Ability to perform Device debug / Board debug and identify root cause
Need to be thorough at bench level validation Oscilloscope and Spectrum analyzers
Experience in SMPS Power and Audio Amplifiers - Class D validation is highly desirable.
Also Experience on DDR / MIPI / SDIO / Wifi IPs is preferred .
Should be able to develop and/or guide team member on Test method development, automation with Labview for productivity of test
Willingness and commitment to work in a process driven environment and contribute to process improvements
Good communication and interpersonal skills to work with different teams
Thanks
Macropace