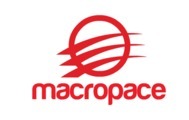 Description
Devops Engineer

New York City, NY/ Jersey City , NJ
Full Time/Contract Position
Job Description:
1. Understanding of Continuous Integration (CI) and Continuous Delivery Process (CD), skills to design it and implement it are also required.
2. Knowledge about CI/CD tools like Jenkins, Git, Docker, Ansible etc. Scripts programming skills.
3. Motivation to daily work in maintenance and support deployment process.
4. A communicative person, who can cooperate with Developers. Team player is added value.
Soft Skills
- We all learn from each other, but with the breadth of technical experience you'll bring to the table, you'll be an invaluable teacher to your less-experienced peers.
- Thinking big and acting fast: You'll need a startup mentality with enterprise awareness. That means you can manage competing priorities, that you're ready to pivot or adjust plans quickly, and that you understand the role you and your team play in major organizations' tech strategies.
- Influencing priorities: You understand both the business problem and the technical solution, and you're able to advocate for excellence and effect change when necessary.
Thanks,
Macropace Technologies