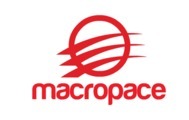 Description
Greetings from Macropace Technologies !! Hope you have great day.

We have an opening for below position and though it will match to your resume, appreciate if you can let me know if you are interested towards this position, Thanks.
BIOS Development:

Client : CMMI Level 5 Company
Experience : 03 - 06 Years
Joining Time : Immediate - 90 Days

Job Description:
In-depth UEFI BIOS development mandatory.
Strong debug methodology and skills mandatory.
Experience in x86 architecture mandatory.
Knowledge of industry standard initiatives such as (ACPI, SMBIOS, PCIe, SPI, i2c, UART, SDMMC, EMMC, etc) expected .
Strong analytical skills and debug methodology expected.
Knowledge of BIOS, BIOS Boot Flow and its role in system functionality.
Knowledge of various subsystems in the PC (Boot to Different Operating System, Memory Management, Processor Features, Chipset Features, Bus Drivers (I2C, UART, PCI etc.), Power Management & Thermal ,Performance, System Security, OEM Features).
Experience with Tianocore a plus.
Experience in ARM firmware a plus.
If you're interested with this opening Kindly revert back with your updated resume with below mentioned details.
Passport Validity :
Total Exp:
Relevant Exp:
Current CTC:
Expected CTC:
Notice Period:
--
Thanks & Regards
Sunitha (Macropace)