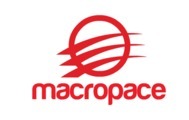 Description
Job Description:





This is a creative role within our strong in-house Marketing team. We are seeking a seasoned web developer with strong experience in front and back-end development.




Aesthetic, seamless and clean design are your backbone, simple and minimalistic concepts must be understood and part of your design process.




Work closely with graphic design and back-end engineering in order to create elegant, responsive and interactive interfaces with accurate product information and visualization.




You are responsible for continuous visual improvements and changes to the website and company blog, such as semantic content and data oriented object.

Responsible for e-mail campaigns, landing pages and all visual identity (catalog, web/print banners and all designs).

We are strictly a MAC environment, must be able to work within this environmentAdvanced knowledge in PHP, My SQL, J-Query and CSS, a minimum of 3-5 years of experience.Strong knowledge and understanding of web layout composition known as UX/UI.Must have basic experience with Photoshop and Illustrator (Adobe Master suite)




Thanks,

Macropace.