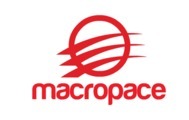 Java - Full Stack Developer, 4-7 Years
Description
CMM 5 Level company
Experience – 4-6Yrs
NP- Immediate
Location – Hyderabad and Pune
Mode of interview - Skype/F2F
Job Description:
Position : Java – Full Stack Developer
Mandatory skills:
Java – Full Stack (OR) Mean Stack Developer
Hands on experience on Java Development.
Experience on Full Stack/Mean Stack Development.
Hands on experience on J2ee, Spring, Spring Data, Hibernate, JMS, JSF, JSP.
Angular js, Mongo DB, Node JS.
Notice period should be immediate or max 10days serving.
Looking for Good communication candidates.
Education BE/BTECH Preferable.
Should be available for F2F or Skype.
Proactive
Good team player
Looking for local candidates only that is for Hyderabad and Pune.
Thanks
Macropace