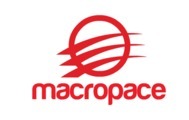 Power And Performace Technician
Description
Power And Performance Technician
Folsom, CA
Full Time Position
Job Description
The Software Application Engineering Lab Technician should have experience in the following areas:
Understanding of electrical circuits.
Experience working in a lab environment testing hardware, installing OSs & drivers, upgrading BIOS, and running benchmarks.
Knowledge of appropriate lab safety and environment techniques
Demonstrated experience and abilities to maintain an orderly lab.
Experience in debugging software, driver, BIOS, firmware and hardware interactions.
Must have good communication skills and be able to learn fast - Knowledge of power measurement using DAQ Preferred skills.
Experience with Microsoft Office applications
Knowledge of power/performance collection tools.
Ability to understand DOS commands and proficient in Windows XP and Windows- Vista
Experience with setting up NI DAQ HW & SW.
Understanding of command line scripts
Thanks
Macropace