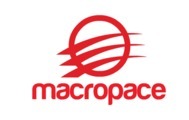 ETL Architect, 8-12 Yrs, Hyderabad
Description
ETL Architect
8-12 Yrs
Hyderabad
Permanent Position
Job Description:
Analyzes business requirements/processes and system integration points to determine appropriate technology solutions. Designs and documents applications based on system and user requirements.
Responsibilities
Prepares flow charts and systems diagrams to assist in problem analysis
Responsible for preparing design documentation.
ETL Design, tests and debugs software according to Dell's standards, policies and procedures.
Should have working knowledge on dimensional modeling.
Analyzes business needs and creates software solutions.
Evaluates and recommends software and hardware solutions to meet user needs.
Interacts with business users and I/T to define current and future application requirements.
Executes schedules, costs and documentation to ensure project comes to successful conclusion.
Initiates corrective action to stay on project schedules.
May assist in orienting, training, assigning and checking the work of lower level employees.
Leads small to moderate budget projects.
Knowledge and Skills
Possesses and applies a broad knowledge of application programming processes and procedures to the completion of complex assignments.
Competent to analyze diverse and complex problems.
Possesses and applies broad knowledge of principles of applications programming.
Competent to work in most phases of applications programming.
To lead small projects or starting to offer programming solutions at an advanced level.
Knowledge includes advanced work on standard applications programs including coding, testing and debugging.
Advanced ability to effectively troubleshoot program errors.
Advanced understanding of how technology decisions relate to business needs.
Qualifications Requirements
9+ years of relevant IT experience in Data-Warehousing Technologies
Should possess the below skillset experience –
Good Knowledge of Abinitio
Informatica 9 or above as an ETL Tool
Teradata/Oracle/SQL Server as Warehouse Database
Very strong in SQL / Macros
Should know Basic ~ Medium UNIX Commands
Exposure in scheduling tools like Control-M
Excellent analytical and problem solving skills is a must have
Excellent communication skills (oral and written)
Must be experienced in diverse industry and tools and data warehousing technologies.
Preferences
Bachelor of Engineering or Master of Computer Applications
Teradata Certification
Experience in working in Agile (SCRUM) Methodology
Thanks
Preethi