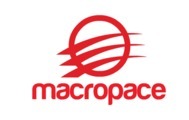 Description
Inventory Technician
Hillsboro, OR
Full Time Position
Job Description:
Able to handle IT Inventory like Laptops/Desktops/Printers/CPU/Mother Boards/Storage Devices etc or any kind of hardware
Maintaining an inventory of equipment gathered from various departments.
Should have handled Daily inventory management (i.e receiving, counting, sorting, shipping, locating)
Bin the items into the respective storage location after receipt of shipment
Keeping ISMP database current with inventory ownership, labeling the new inventory and performing data entry of such devices.
Keeping lab operations in compliance
Should have experience in performing quarterly Inventory Audits and other related tasks as needed.
Update shipments on daily basis as per SLA
Communicate to the respective stakeholders about receipt of shipment via tool or otherwise
Identifying areas of improvement or risk regarding the a responsibilities and make recommendations and/or proposals to the lab manager.
Remove unused items and keep lab uncluttered
Good to have experience with Windows installation, Imaging, boot process, System admin skills etc
Good to have experience with any Inventory control software (i.e., Vortex, BLS, MOLE, IIT software).
Able to work in hardware labs