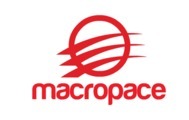 Build & Release Engineer - Santa Clara, CA
Description
Build & Release Engineer
Santa Clara, CA
Full Time Position
Job Description:
Aligning with the project manager on the approved patches to be merged (cherry-pick, if needed)
The systems are: Git, Gerrit, Jenkins, Perforce.
Propagating developer branches into the Release Candidate branch
Resolving simple merge conflicts
Pre-compilation preparations: code scan (static analyzers, like Klocworks, IP scan)
First level analysis of the compilation result, and resolving first-level SW errors (dependencies issues, simple merge conflicts, outdated delivered artifacts, etc.). Not expected to be expert in the code or technology.
Documenting the changes and issues the Release Notes, memory maps, known issues
Merging the RC back to the mainline
Create labels
Regular builds will be required on a bi-weekly basis (as recurrent routine every two weeks), but also on-demand engineering build and experimental ad-hoc builds.
Code is mostly C, part of it is C++ (mostly "simple" C++)
Thanks
Macropace