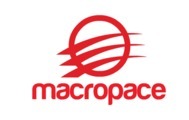 AngularJS Developer-Trivandrum Location.
Description
Job Description:
--------------------
Client: CMMi Level 5 Client
Role: Angular JS Developer.
Experience: 6 to 9 Years
Location: Trivandrum
Job Description:
4 + years of experience in design/development relevant technology disciplines
• Experience working with Agile and continuous integration in a commercial product environment
• Media and Entertainment knowledge is a plus Roles & Responsibilities
• Write system code, end to end unit test and documentation.
• Work with architects and leads to design solutions that articulate the business context, conceptual design and component-level logical design.
• Ensure development is in compliance with overall architecture vision for the platform and ensures specific components are appropriately designed and leveraged
• Understand the construction of platform architecture components
• Participate in design activities and own the development of the work assigned.
• Work closely with QA and integration team to resolve issues.
• Able to understand the technology roadmap and delivers cost effectiveness, business value, and competitiveness.
Technology Stack Mandatory
• AngularJS
• Angular UI
• JavaScript , HTML5 ,RESTful Architecture and REST Services
• Jasmine, Karma and Node.js
• SVN ,Eclipse Preferred , JBoss Application Server , Oracle RDBMS
• PMD, JSLint, JSHint
• Building commercial products
• Jenkins , Maven 2
• ITIL 2+ certification
Thanks
Macropace.