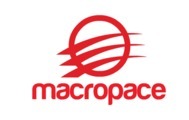 Software Validation Technician
Description
Hi ,
Greetings from Macropace Technologies !!
We have a job opening with suits for you, please find below job description and let me know your if you are interested for this position. please share below details
Software Validation Technician:

Hillsboro, OR

Full Time Position
Job Description:
Run regular validation on SW releases from development team and provide feedback on the implemented features
Support internal customers with BKM, BKC, system setup.
Should be able to work efficiently using the debugging tools (provided by team) and root cause/log issues so dev team can fix reported issues efficiently
Provide demos for internal customers if required
Support customers with POC efforts if required
Should be able to work independently once ramped up
Android development/FW development experience a plus
Proficient with writing technical reports, BKM, and BKC