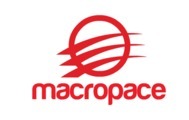 Mechanical Technician -Carlsbad, CA
Description
Mechanical Technician
Carlsbad, CA
Full Time Position
Description:

In this role, you will support the NPI (New Product Introduction) Mechanical Engineering Team within the R&D Department at Hospital Respiratory Care division. You will be directly involved in the verification and validation testing of Hospital Life-Support and Non-Invasive Ventilators.
To succeed in this role, you should have the following skills and experience
• 5+ years' experience in a mechanical engineering lab environment
• Experience in building or working with electro-mechanical devices
• Experience working with pneumatic systems
• Familiarity with pipe and tube fittings
• Experience using gas pressure and flow sensing equipment
• Good mechanical aptitude and understanding of mechanical engineering principles
• Good communication skills, both oral and written
• Strong attention to detail
Other Desired Skills (not required)
• Experience in verification testing of medical devices
• Familiarity with low and medium pressure gas valves
• Familiarity with low pressure gas blowers
• Familiarity with LabView software
• Familiarity with FDA quality systems including ISO13485, 21CFR Part820 (a plus).
Thanks
Macropace