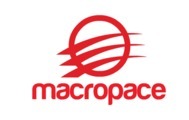 Description
Role: AS400 – Developer
Fort Wayne, INDIANA, USA
Full Time/Contract
Who are we looking for?
AS400 Developer with technical knowledge of RPG and ILE
Technical Skills:
• 5 to 7 years of hands on experience in AS400
• Solid technical knowledge of RPG and ILE
• Knowledgeable on DB2 SQL.
Process Skills:
• Being a production support project, should possess excellent analytical, debugging, troubleshooting and problem solving skills
• Proactively take ownership and resolve tickets in a timely fashion
• Documenting the changes and record keeping
Behavioral Skills:
• Should be a self-starter and quick learner
• Take responsibility and complete ownership on the work assigned from start to closure.
Thanks,
Macropace Technologies