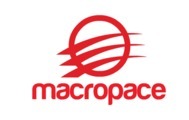 Technical Writer - hillsboro OR
Description
Technical Writer - HILLSBORO OR
3+ Yrs**
Hillsboro, OR
Full Time Position
Job Description:**
IMMEDIATE REQUIREMENT FROM THE CLIENT SIDE.
Should have Graduate degree (Preferably in Electrical Engineering or Computer science)
Minimum 3 Yrs of experience as technical writer
Proficient in Microsoft Office (word, excel, PowerPoint, visio), Acrobat DC, Adobe Frame maker (Structured & unstructured), DITA
Create and publish technical public launch docs.
Create and publish technical content for public launch docs according to Intel specifications.
Document and train others on the process of launching public docs.
Two or more years experience authoring in XML in a tool such as XMetaL or Oxygen
Coordinate technical reviews, and test deliverables for clarity, accuracy, and usability
Support multiple products in a product area and efficiently handle a multiple project workload
Familiarity with Semiconductor industry to understand, plan and deliver as per the customer requirement and timeframe
Ability to work well independently and on a team
Excellent in written and spoken English
Good communication and interpersonal skills to work with different teams
Job Type: Full-time