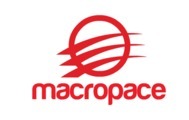 Description
Low Level Debug Engineer
Hillsboro OR
Fulltime position
Timings – 9am – 6pm
Responsibilities:
Should be able to understand the OS internals
Quick Debugging skills of test execution errors and completely responsible for resolving the issues independently.
Able to debug issues in windows and Linux environment related to Application, OS kernel, driver, bios etc..
Able to root cause the test issues found and fix the issues
Should be able to work independently in resolving and debugging the issues found during the testing phase
Experience:
Eligible candidate should have 3 - 5 years of experience in debugging
Understanding of system architecture.
Experience of debugging the application issues, Kernel issues in windows and Linux environment
Strong low level debugging skills that enable the root causing of issues at the Firmware and hardware level and knowledge of Operating System OS internals -Solid understanding of Intel Architecture, Operating System, Driver, BIOS fundamentals, and FW fundamentals
Deep knowledge in Windows application debugging
Working knowledge of other languages like Python