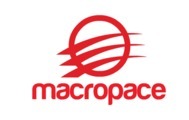 Security Testing - Embedded
Description
Greetings from Macropace Technologies !! Hope you have great day.
We have an opening for below position and though it will match to your resume, appreciate if you can let me know if you are interested towards this position, Thanks.
Security Testing (Embedded):
Client : CMMI Level 5 Company
Experience : 4.5 - 07 Years
Joining Time : Immediate - 60 Days
Job Description:

Looking for candidates who is having good hands on experience in Embedded Security Testing.
Experience in Bootloader/Open Source FW standard e.g. EFI,TCG,EDK,GIT…
Experience in Penetration testing
Able to write programming python, C/C++, Java(Android) for code integration validation.
Experience in Secure boot, TPM, Security ingredients.
FUSA Integration code validation e.g using LRDA tool.
Familiar with JTAG/Serial scripts using Lauterbach/ITP-XDP
Familiar with Linux, Win & Android.
Oriented to IOT products and services
Good plan/ communication and DOE debug skill set.
If you're interested with this opening Kindly revert back with your updated resume with below mentioned details.
Total Exp:
Relevant Exp:
Current CTC:
Expected CTC:
Notice Period:
--
Thanks & Regards
Sunitha (Macropace)