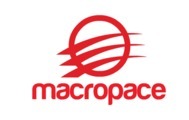 Description
System Engineer (Wifi)
Mountain View, CA
Full Time Position
Job Description:
Work involves working closely with OEMs like Sony, 3PL Surface which will drive more work at google
Responsibilities:
Manage dependencies within and with external teams.
Track and prioritize feature/surface/system development work from concept to launch.
Drive and lead engineering teams to identify, prioritize and track tasks to completion targets
Identify risks and corresponding mitigation plans, and put into motion the solutions
Identify process gaps and quickly set-up / bootstrap lightweight processes to fill gaps.
Partner closely with PM and Eng leads to understand and influence product direction and ensure execution matches.
We're looking for someone who is:
Technically strong and deep software development life-cycle experience (general API/SDK knowledge big +)
Technically understand Wifi, Bluetooth, and Networking protocols, OAuth
Strong leadership skills and communication skill
Able to create and lead a large program holistically - proven experience doing this
Strong end-to-end structured problem solving
Extremely proactive and willing to get their hands dirty.
Able to keep up with technical discussions.
Comfortable/thrives with a certain amount of chaos / ambiguity.
Has strong written & verbal communication skills - you are the voice of your team.
Focused on getting things done
Thanks
Macropace