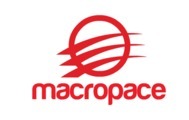 FPGA Prototyping Engineer
Description
Greetings from Macropace Technologies !! Hope you have great day.
We have an opening for below position and though it will match to your resume, appreciate if you can let me know if you are interested towards this position, Thanks.
Analog/ Custom/ IO Layout:

Client : CMMI Level 5 Company
Experience : 03 - 12 Years
Joining Time : Immediate - 90 Days

Job Description:

should be well versed in creating Field programmable gate Array (FPGA) models from RTL designs using synthesis, partitioning and routing tools. He should be able to define/ develop hardware and software collaterals and integrate it with the FPGA model. Should test and debug those models and its collaterals. He should enable improvement in those models by evaluating its functional and timing performance by validation and debugging failed timing constraints on the FPGA platform. He should also be able to generate HDL code using Matlab HDL coder for FPGA prototyping.
Preferred Technical requirements would be
• Altera or Xilinx FPGA design background including, logic optimization, timing closure, and floor planning
• Verilog/VHDL coding experience
• Experience in SystemC/C/C++ and debug tools ISE, emulation, etc.
• Extensive synthesis and simulation skills with professional grade tools
• Proficient at debug of high speed logic designs using sophisticated test equipment like Logic analyzer
• Working knowledge of Linux/Unix development environments - Familiarity with makefiles and shell scripting
• Experience with commonly used interface protocols Avalon, AXI, QPI/UPI.
• Knowledge of CSI IP block and Familiarity with OpenCL would be an added advantage
If you're interested with this opening Kindly revert back with your updated resume with below mentioned details.
Passport Validity :
Total Exp:
Relevant Exp:
Current CTC:
Expected CTC:
Notice Period:
--
Thanks & Regards
Sunitha (Macropace)