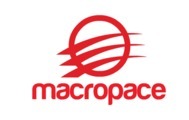 Description
Job Description:
• Bachelor's degree in computer science, business or other relevant degree; OR equivalent professional experience
• 5+ years of experience in Information Technology in software development role
• 5+ years of hands-on software engineering, object-oriented and/or functional programming
• 5+ years of hands-on experience in Java, J2EE.
• Experience in Java 8, Spring framework, Spring Boot
• 3+ years of experience using AngularJS, Typescript or comparable Javascript framework
• Experience using Angular 2+ - good hands on experience minimum one project.
• 3+ years of experience integrating RESTful APIs or web services with user interfaces
• 2+ years working with data technologies such as SQL
• Proficiency in Github and Maven to manage source code and dependencies.
Thanks,
Macropace.