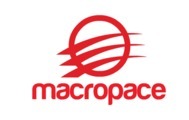 DevOps Engineer - San Jose, CA
Description
Devops Engineer
San Jose, CA
Full Time Position
Job Description:
We are looking for an engineer with DevOps expertise along with development and performance experience.
- Integrate performance testing products with CI/CD using Jenkins and other CI/CD integration products.
- Able to maintain and setup application running on Docker.
- Hands on experience with Java or python.
- Linux administration and shell scripting.
- Good hands on experience in Networking & AWS administration
- Experience and knowledge of Devops (Ansible, chef, puppet etc)
- Can install, configure, upgrade, patch software.
- Good to have – Git, Puppet
- You are proficient in English, have very good communication skills and solid abilities to teach others.

Thanks and Regards
Macropace