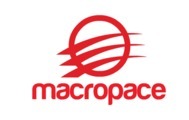 VmWare Administrator - Charlotte, NC
Description
VmWare Administrator
Charlotte, NC
Full Time Position
Job Description:
4+ Yrs of strong experience in VMWare Administration
Strong in Windows administration, Windows Server 2008R2 and greater etc
Should have experience in Active Directory (ADSS, ADUC, DC Promo, GPO, RDS)
Exposure to Server virtualization technologies (VMware/vCenter, Hyper-V)
Security protocols (SSH, Winbind, etc.)
Knowledge of storage technology (SAN, SAN switching, hyper converged, Cloud storage)
Basic knowledge of Scripting/programming (PowerShell, bash, korn shell, perl, python, lambda etc)
Should have some knowledge on Web technologies (Apache, Tomcat, etc.)
Good communication and planning skills
Must be self-motivated, self-starter, and eager to take on new challenges.
Associate or Bachelor Degree in Computers / Electronics etc or equivalent stream
Thanks
Macropace