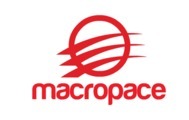 Platform Validation Technician
Description
Validation Technician
Santa Clara, CA
Full Time Position
Job Description:
Good Knowledge of PC Architecture. Should know core platform components and have an overview of the peripherals and other components of the PC
Solid experience in validation methodologies on PC Hardware / Software
Knowledgeable about Linux
Proven experience with platform validation (System, Audio/Video, Wifi/BT, camera, HDMI, etc)
Understanding of various browser benchmarking Tools to test Chrome Features
Some knowledge on Google Chrome OS/Browser and its features.
Linux debugging skills a must.
Hardworking, pro-active and flexible.
Communication Skills:
Should be very comfortable in communicating fluently with all the Team members, management teams of UST and Client.
Should be able to communicate the status on a day to day basis and articulate problems very clearly back to up the chain