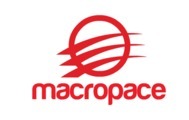 Description
Hi ,
Greetings from Macropace Technologies !! Hope you have great day.
We have an opening for below position and though it will match to your resume, appreciate if you can let me know if you are interested towards this position, Thanks.
GPS Field Test Engineer
Santa Clara, CA

Full Time Position
Job Description:
Minimum 4+ years of Field Testing experience
Strong experience in GPS field testing experience
Should have valid US Driving License
Strong hands on testing and working with RF hardware
Familiar with Windows and Linux/UNIX OS, and Windows based applications, including Microsoft PowerPoint, Word, and Excel.
Identify, debug and resolve system level RF issues
Experience in using RF Test equipment will be advantage
Wireless consumer electronic device experience
Debug problems seen during data collections and field testing
You must be responsive, flexible, attentions to details and able to succeed within an open collaborative peer environment.
Must be capable of learning the use of new applications quickly