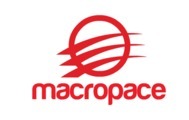 Support Engineer (Network)
Description
Support Engineer (Network)
San Jose, CA
Full Time Position
Job Description:
Good with Networking skills likerouting & switching.
Experience with DHCP/DNS, NTP is must.
Linux/Windows server handling experience is must.
Hypervisor (VMWare Experience) is must.
Experience handling escalation calls, especially with P1 & P2 calls handling.
Good to have:
Video streaming experience
Experience with Apache, MySQL.
Good with Tomcat (Troubleshooting skills).
Experience in handling lab (Data center).
Demonstrated ability to provide strong time management skills.
Experience in being innovative and having strong analytic skills.
Has strong verbal & written communication skills.
Ability to understand, articulate and isolate the issues observed
Good communication and interpersonal skills to work with different teams