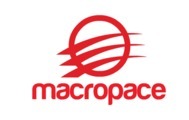 Description
ATE Test Engineer
Milpitas, CA
Full Time Position
Job Description:
Years of relevant experience in Teradyne Ultraflex/J750 or Advantest 93K
Experience in developing ATE test programs for Digital devices.
Strong working experience on ATE platforms like Teradyne UFlex/J750 or Advantest 93k is a must.
High speed digital interface testing like PCIe, Serdes preferred.
Knowledge of pattern conversion, device characterization, Test time reduction.
Design and debug of ATE test interface HW (load board, Probe card).
Final test and wafer probe test program bring up experience.
Releasing cost effective production test solutions into mass production.
Work with design/DFT team to develop the detailed test procedure from device data sheet.
Strong software skills for writing and debugging test code. Competency in programming with Perl and C/C++, VB.
Able to work with common test equipment oscilloscope, logic analyzer etc)
Strong verbal and written communications skills.