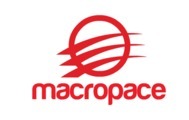 Validation Engineer(python)
Description
Hi,
Greetings from Macropace Technologies !! Hope you have great day.
We have an opening for below position.
Validation Engineer(python)

San Jose, CA
Fulltime Position
FT Salary
+ FT Benefits(Medical + Dental + Vision + Paid leaves + Sick leaves)+Relocation assistance like(Flight tickets, Goods Transportation)

Job Description:
Should have 7-10 years of experience in Hardware Validation.
Should have hands on experience with scripting language preferably Python.
Knowledge in PCIe, Ethernet.
Good to have on
Background of FPGA validation.
Hardware Validation, Python scripting, PCIe, Ethernet, Fpga.
Demonstrated ability to make significant contributions to the validation plan

Good communication and interpersonal skills to work with different teams to drive the defects to closure