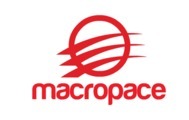 Power& Performance Engineer
Description
Hi,
Greetings from Macropace Technologies.
We have a job opening with suits for you, please find below job description.
Power& Performance Engineer
San Diego, CA
Fulltime position
Job Description:
Analysis of measured data and results
Perform testing across multiple different test platforms including CMW500 test platforms
Collect test data including gathering power measurements of Intel modem chipsets
Corroboration of analyzed results with various teams globally.
Analysis of board level schematics for Intel modem chipset board layouts
Requirements
Perform testing across multiple different test platforms including CMW500 test platforms
Analysis of board level schematics for Intel modem chipset board layouts